Junior Cadet Class
This is a big step up from the 'Little Dragons; program and students are provided and taught a syllabus in line with the ITF globally. Junior Cadet classes are aimed at children who are that bit older and have outgrown the 'Little Dragons' Program. Children typically enter this class from 7 years of age upwards.
Students begin to learn fundamental stances, patterns, sparring, theory and self defence just to name a few core topics. We see huge changes in the children as they embark on their journey into martial arts and learn Taekwon-Do in a more in-depth way. Students begin to work their way through a rank belt system.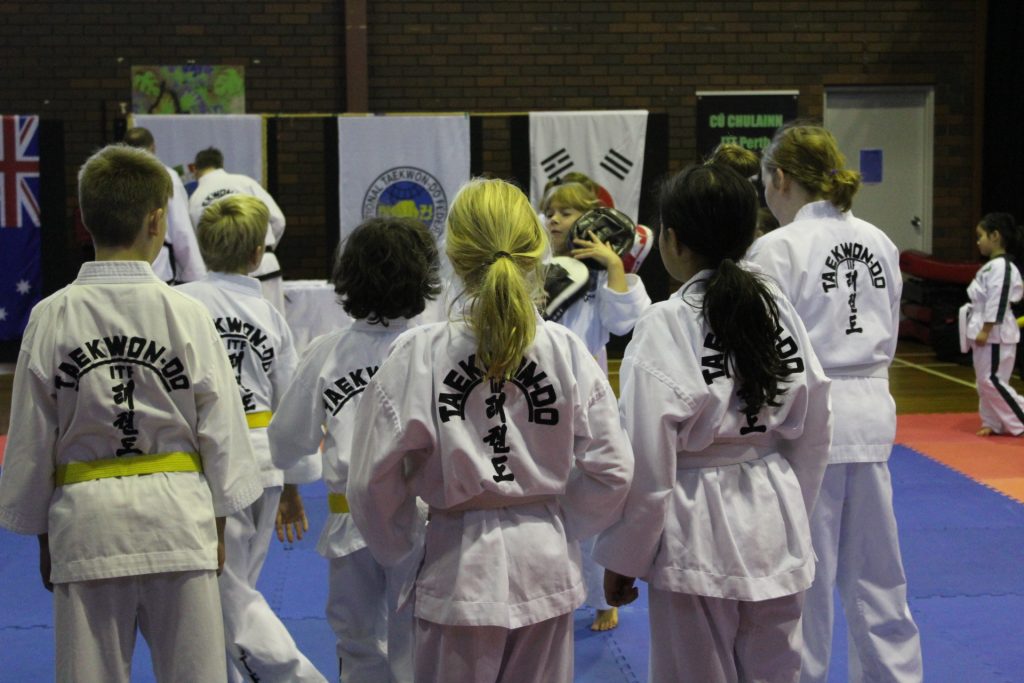 Most students who attend regular classes will grade up to every 3 to 4 months depending on their development. The fun and energy is immense so students still get to experience a terrific class but with a focus on learning true ITF Taekwon-Do.
Junior Cadet classes are held at Willagee Community Centre every Sunday 10am and North Lake Senior Campus on Thursdays 6.45pm. Please ring or email us for more information.