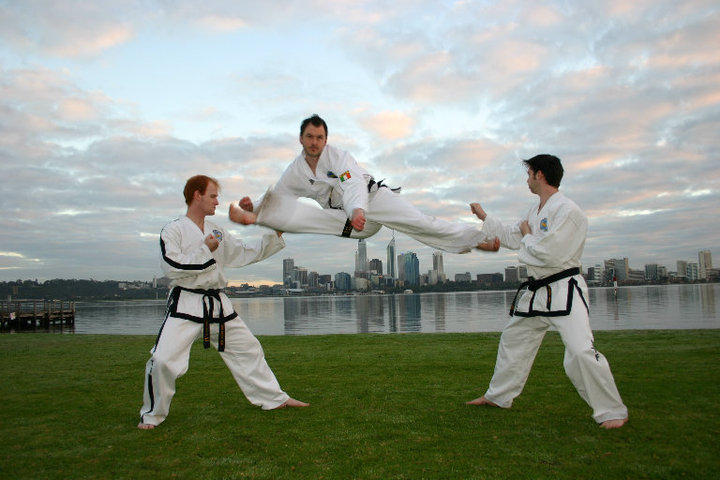 Welcome
You are very welcome to ITF Tae Kwon Do Perth, Australia. Based in the beautiful Perth City, Western Australia, we hope that you find this website full of Taekwondo information. ITF Taekwon-Do is the original traditional form of Taekwon-Do developed by Major General Choi Hong Hi, 9th Degree blackbelt. ITF Taekwon-Do is a modern, scientific and explosive martial art which is practised all over the world today. It does not matter whether you are young or old, fit or not so fit, our Instructors are here to make you feel at home and get you working on improving all aspects of your well being. All classes are taught by Mr Peter Crosbie, 6th Degree ITF Taekwon-Do Instructor.
Where are our TaeKwon-Do classes held?
Our classes are held in Willagee Community Centre on Sundays between 10am to 12pm
We have classes on Thursday night from 6.45pm to 8.45pm in North Lake Senior Campus on Winterfold rd. Click on the locations tab for more info or get in contact with us for training times
We run Little Dragons classes at Success Primary School on Saturdays from 9am.
Contact us
Click on our menu on the side for locations and more information. You can ring us on 0410804056 or you can email us at perthtkd@gmail.com. Our Facebook page can be found by clicking here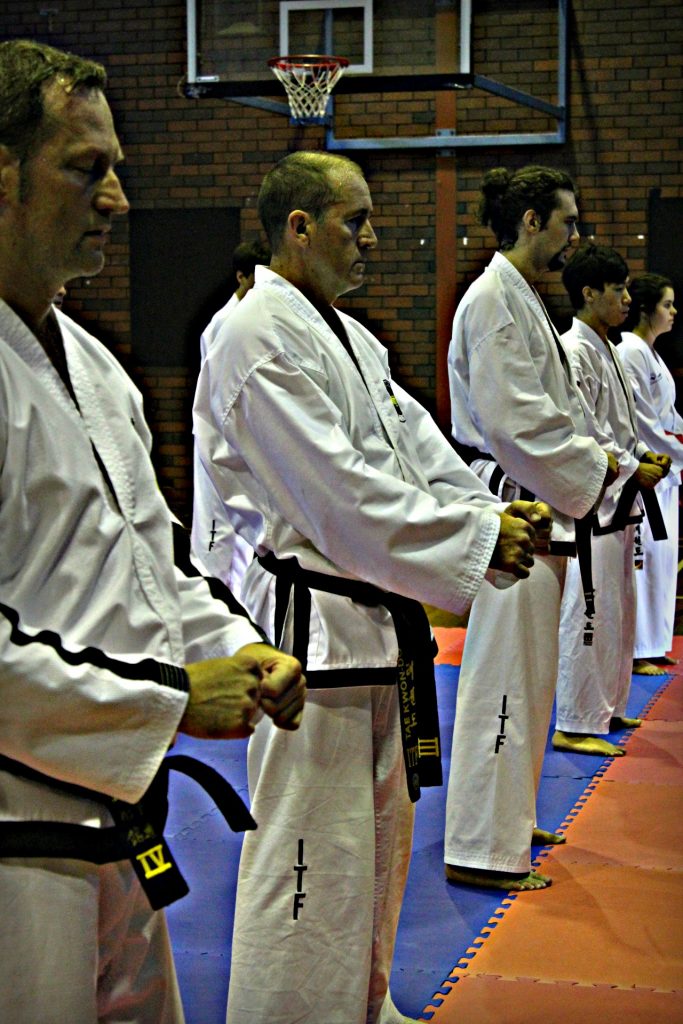 What is TaeKwon-Do?
Tae Kwon Do is a Korean martial art, a way of life and a tool for social development. It translates as 'the art of hand and foot'. Believe it or not, participating in Taekwon-Do is a brilliant natural healer with countless reports of sports people reporting faster recovery times when sick or injured. If you want to improve flexibility, stamina or simply get in shape then we have classes that cater for all.
Classes for all
We have classes for all ages including Little Dragons 4-7years old, Junior Cadets(7 to 13 years old) and Adults (13 years upwards). Click on the tab on the top right for more information on this class.