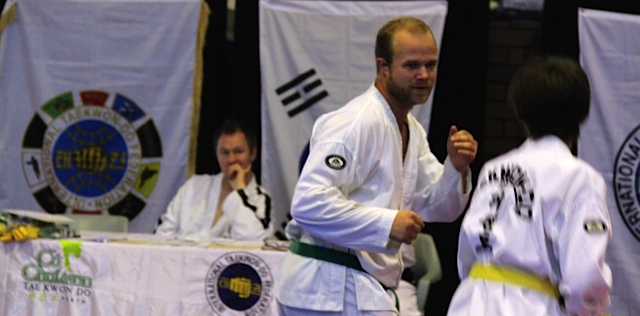 Jay and Lachy during ITF TaeKwon- Do Perth grading. Gradings are a challenge and a great way to push yourself to the max. Expect to be nervous at grading times but sure it would not be Taekwon-Do if you were not feeling the jitters at times !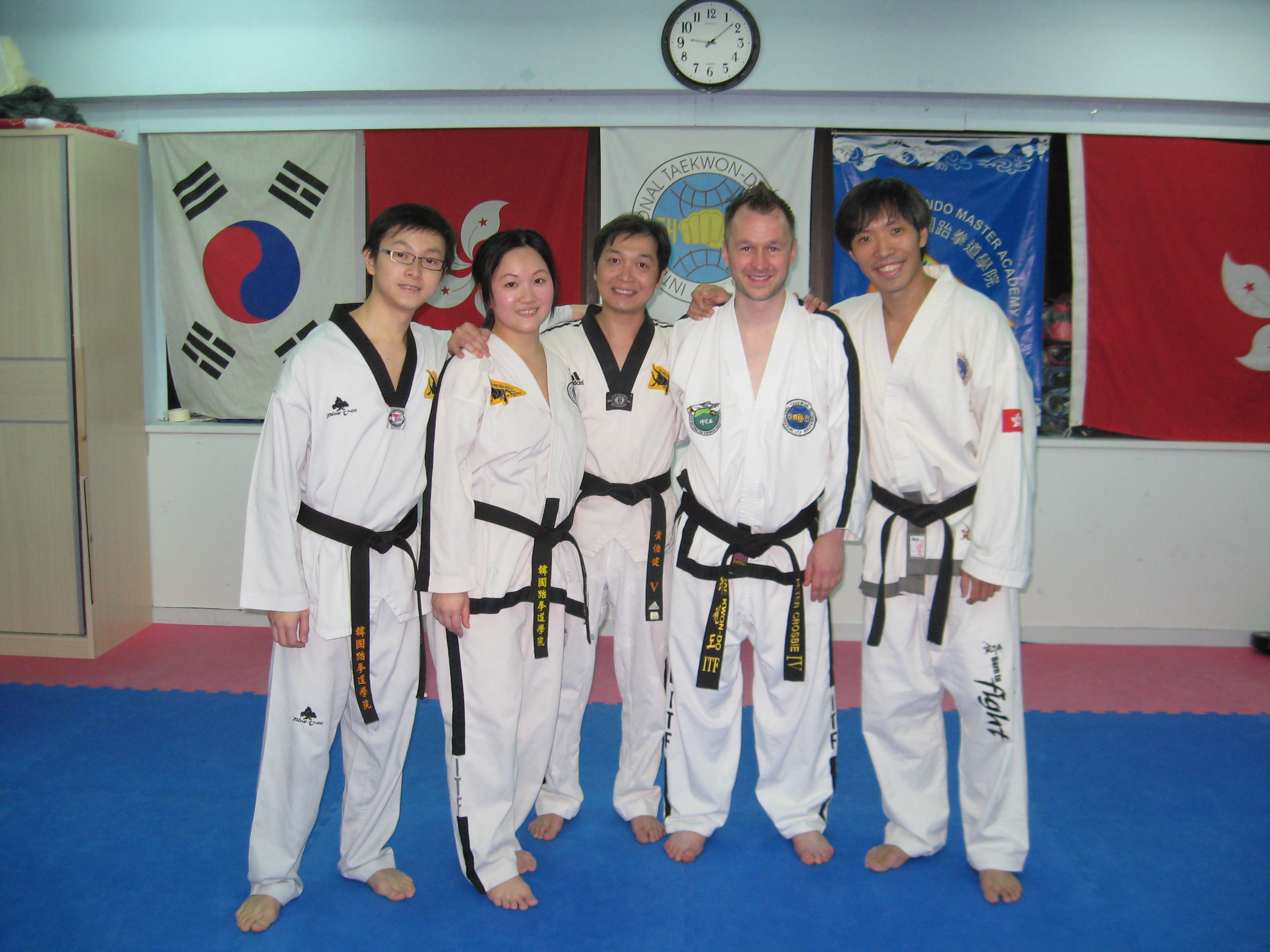 Mr Crosbie meeting WTF and ITF Tae Kwon Do instructors from Hong Kong. Taekwondo classes can be found all over the world and regardless of association, we are all part of the same family ! Taekwon-Do is a great way to make new friends and an even better way to travel the world. Competitions, seminars, classes and workshops are just some of the things that you can enjoy when you train with ITF Taekwon-Do Perth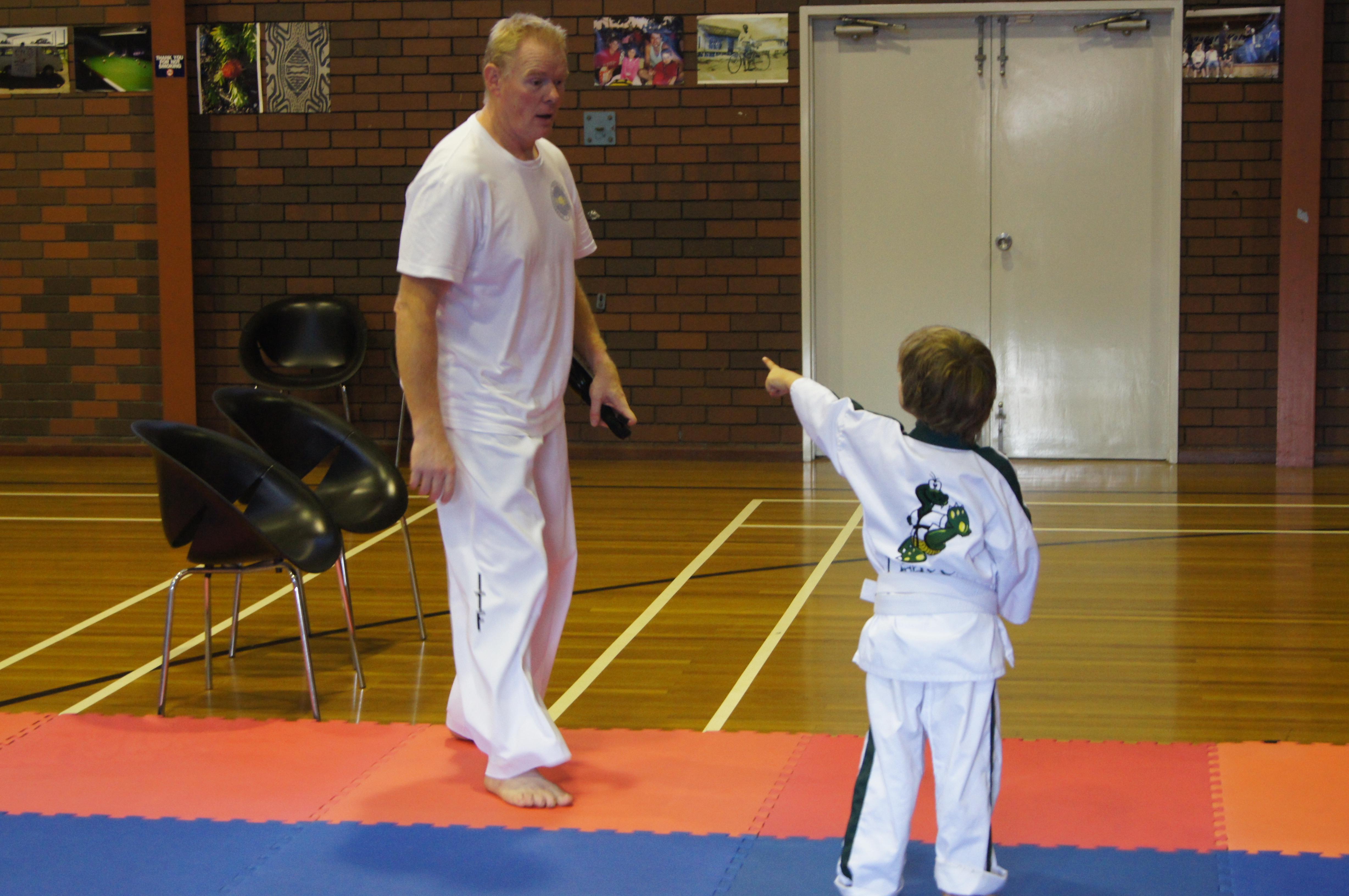 Brucey from Taekwondo Perth doing Stranger Danger drills with our Little Dragons. Taekwon-Do is great for children! It builds up awareness, confidence and decisive decision making. Our students are taught great life skills in a safe, happy environment and they soon become quick thinkers particularly in the face of danger.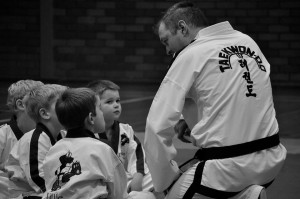 Questions and Answers with ITF TaeKwon-Do Perth Students. We encourage our students to ask lots of questions. Parents can always speak to our instructors if they are unsure of anything. If you are looking for activities for kids or for adults and teenagers alike,then this is one of the best martial arts to try!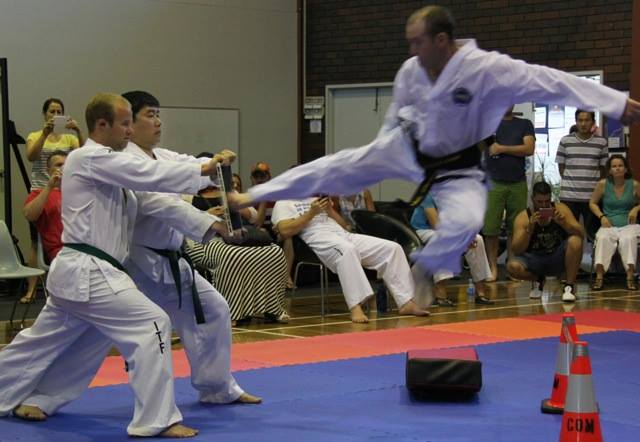 Dave Riley Tae Kwon Do Blackbelt Instructor grading for 3rd degree. Dave is a former Breaking/Destruction champion both in Europe and in Australia. He is excellent when it comes to smashing blocks, tiles and wood. Great man to have on the floor!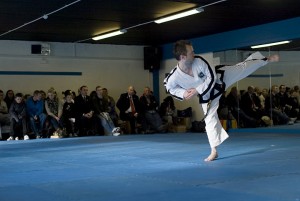 Mr Crosbie, Head Instructor with Cu Chulainn Taekwon-Do executing a side kick, Yop Chagi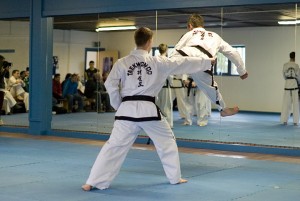 Jumping Back kick performed by Mr Crosbie 6th Dan Black Belt