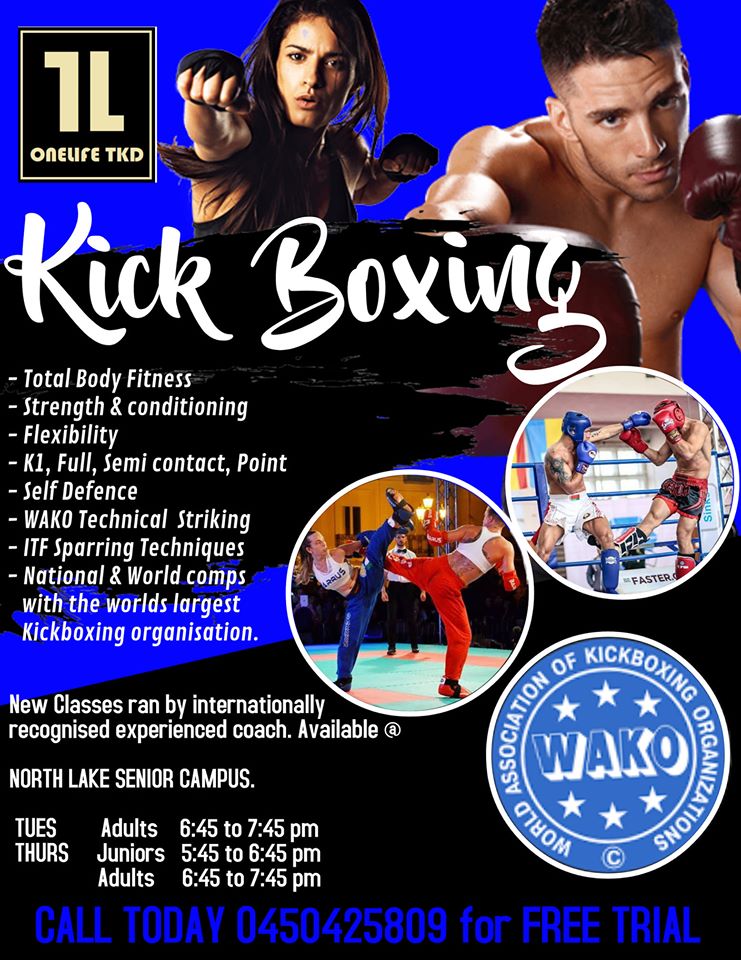 WAKO Kickboxing classes focus on boxing and kicking drills, bag-work, strength and conditioning, overall cardio fitness and sparring (for experienced students). Our instructors have a deep knowledge of these areas with many years experience of competitive training. These classes are great for everyone of any fitness level looking to improve fitness, flexibility, strength or conditioning. As a competition academy we also cater for those who wish to test themselves further and compete in Kickboxing tournaments locally, nationally or internationally with the worlds largest kickboxing organisation.
There are several types of competitions available these include
K1
Full Contact
ITF Sparring
Light Contact
Point
These classes are also good for anyone studying the martial arts to get a deep understanding of advanced kicking techniques and principles. Personal training sessions with our head Instructor are also available throughout the week.
For Class Times see the poster heading this page and contact 0450425809.