Taekwon-do Classes.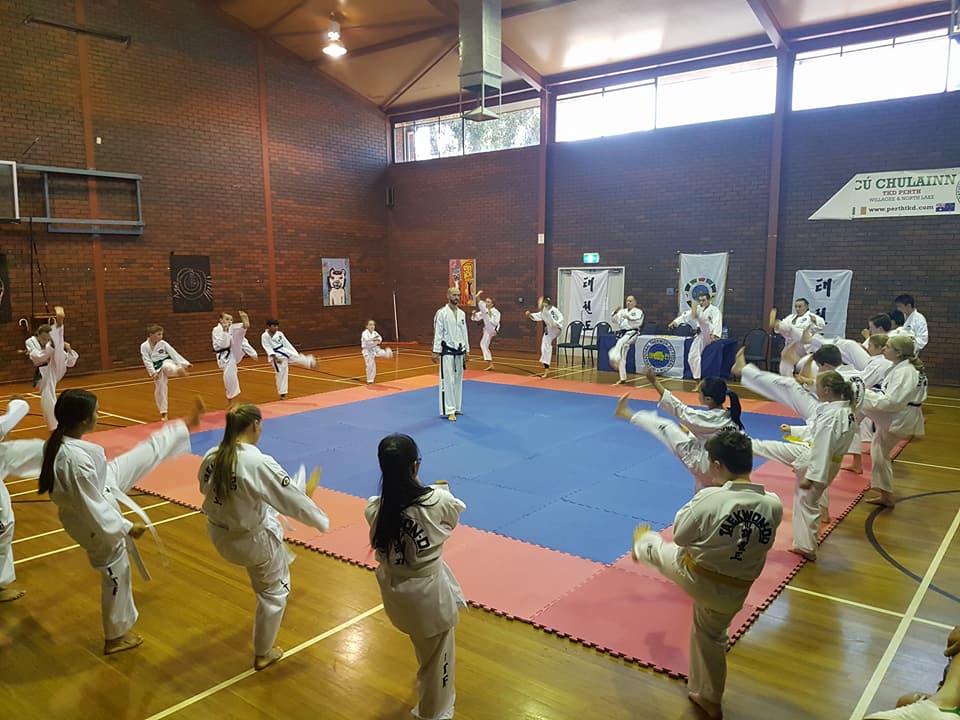 Students are taught a syllabus in line with the ITF globally. Classes are set up in age suitable groups for all from 7 years onward.
Students begin by learning fundamental stances, patterns, sparring, theory and self-defense to name a few of the core topics. We see huge changes in the students as they embark on their journey into martial arts and learn Taekwon-Do in-depth. Students work their way through a rank belt system from white belt through to Black belt degree grades confident in the knowledge that the certification they receive is internationally recognized by the world governing body. In a proven traditional martial arts system.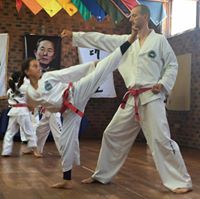 Students who attend regular classes will grade on average every 3 to 4 months depending on their individual development. The fun and energy is immense so students still get to experience a terrific class but with a focus on learning true ITF Taekwon-Do.
Taekwon-Do classes are held at:
Willagee Community Center every Sunday from 10 am,
Scarborough Scout hall every Sunday from 4 pm and Wednesday from 5 pm
North Lake Senior Campus on Thursdays 6.45 pm. Please ring or email us for more information.